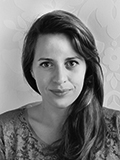 Faidra Oikonomopoulou
Guest speaker, Technical University of Delft (TU Delft), Faculty of Architecture
Biography
POSITION
Researcher & Lecturer in Structural Glass at the Faculty of Architecture, TU Delft , The Netherlands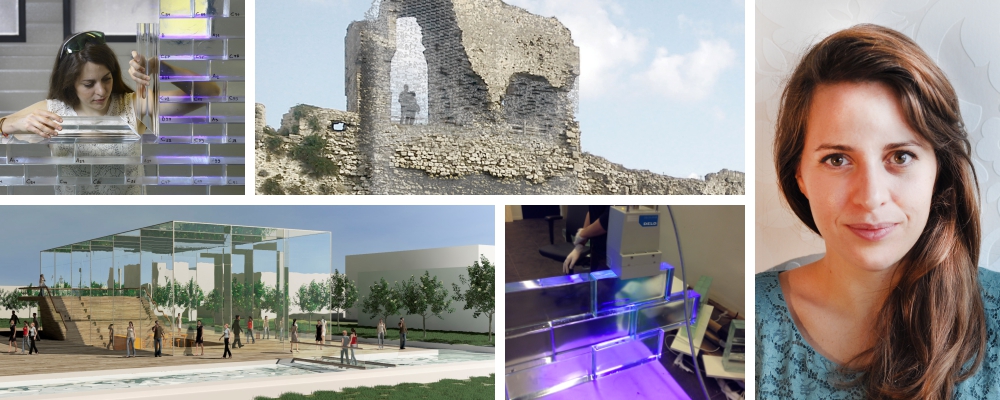 PRESENTATION
Challenges in the construction of the Crystal Houses Façade
Designed by MVRDV architectural office, the Crystal Houses façade is a transparent reproduction of the previous 19th century masonry elevation, entirely made of adhesively bonded solid glass bricks. Even the window and door frames are reinterpreted by elaborated massive cast glass components. To obtain pure transparency, the resulting 10 by 12 meters glass masonry wall should be self-supporting. To achieve the desired structural performance of the wall a colourless UV-curing adhesive of high stiffness is selected which reaches its optimum bond strength when applied in 0.3mm thick layer. The virtually zero thickness of the adhesive and the desire of untainted transparency induced various engineering challenges, from the adhesive's homogeneous application and the dimensional accuracy of the bricks to the allowable tolerances in the entire façade. Such challenges called for novel solutions, which include the manufacturing of glass elements of extreme dimensional precision, the development of methods for the accurate measuring and systematic levelling of the façade and the development of customized bonding techniques to attain purely transparent and flawless connections.
BIOGRAPHY
Faidra Oikonomopoulou is a Researcher and Lecturer in the Research Group of Structural Mechanics of the Faculty of Architecture, TU Delft. Holding a MSc diploma in both Architecture (N.T.U.A.) and Building Technology (TU Delft), her research focuses on innovative structural applications of glass in architecture and on the design of all-glass load- bearing structures and components.
She has been involved in the study of the Crystal House façade from the initial stages of the project as the leading PhD researcher for the development of the novel glass brick wall and also supervised on site the entire construction of the Crystal Houses façade as quality-control engineer.
She assembled and tested several prototypes of wall fractions to explore its structural and visual performance and provided novel solutions to answer the challenges coming from the very high level of transparency and dimensional accuracy required. She is further involved in research projects such as 'An all-glass column', 'Restoration of historic monuments by glass' and 'Innovative joints for large glass structures'.
All session by Faidra Oikonomopoulou
11:45-13:15
KOPERNIC I Conference room
13:40-15:00
BALTIC III Conference room