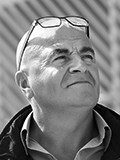 Guest Speaker in INGLASS Conference, Perbo ­Projekt
Tauron Arena Krakow presented at INGLASS Warsaw
Tauron Arena Kraków, project realized by the architectural practice Perbo Projekt, is one of the largest and most modern entertainment and sports venues in Poland, it has been opened in May 2014. It hosted the 2014 FIVB Volleyball Men's World Championship tournament, and will host the 2015 IIHF Ice Hockey World Championship Division I and 2016 European Men's Handball Championship.
The Arena boasts Poland's largest LED media façade, with a total surface of 5,200 m2 of LED strip lighting, wrapping around the stadium, and one of Europe's largest LED screens, measuring over 540 m2.
The facility area has 61,434 m2, with a maximum area of the arena court of 4 546 m2. The average capacity is 18,000 for concerts and 15,000 for sports events, with a maximum number of spectators being 22,800.
PHOTO GALLERY