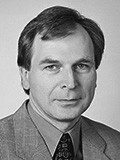 Moderator INGLASS Conference, Editor in Chief "Świat Szkła" (The World of Glass)
Świat Szkła magazine presents practical information as regards glass structures, production of windows, construction of glass facades and application of glass indoor. It provides necessary information, starting from selection of materials, technologies, through assembly and design works, to finished products and structures. It has been on the market from 1996.
What does distinguish this magazine from other professional magazines?
• "Świat Szkła" monthly magazine organizes Technical Seminars: cyclical meetings – attended by manufacturers, contractors, designers connected with this industry. The lecturers are from research institutes, technical universities and governmental agencies;
• high factual level of this magazine, as well as amount of delivered information allows us to ensure effective promotion for companies which decide to publish their promotion materials in our magazine;
• The Catalogue of Glass and Window Industry is published annually. It presents a current offer and address data of companies. This catalogue is also available on-line under address: www.katalog.swiat-szkla.pl ;
• Internet service www.swiat-szkla.pl – information platform for companies related to this market segment
The magazine's Internet site include practical information from industry, dates of trainings, conferences and fairs.
Materials published in our magazine acquired large group of our loyal readers:
• Departments: commercial, technical and marketing in production companies, processing companies and companies selling glass and its components for its production and processing.
• Companies which manufacture, sell and assemble windows and their equipment, facades, doors, furniture, companies distributing components for their production.
• Companies which manufacture and sell machines and tools used in glass and window industry.
• Architects, artists and interior designers.
• Building designers and contractors and personnel in construction company procurement departments.
• Institutional and individual investors – deciding on choice of designs and contractors
• Members of industry associations and technical corporations.
• Lecturers in technical universities and students.