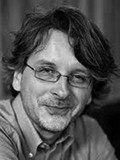 Guest Speaker in INGLASS Warsaw, Giuseppe Tortato Architects
Founder of
Giuseppe Tortato Architects
Project: La Forgiatura
Project Awards: Special Mention ECO WAN Award 2014; The Plan Award, category New and Old
Awards: Hospitality Award 2010; the Plan Award category Retail.
Born in Venice in 1967, Giuseppe Tortato graduated from the Milan Polytechnic and then moved to the university town of Amherst in Massachusetts; there he worked with a student of Paolo Soleri, creating public and private buildings according to the principles of bioclimatic architecture.
Over the past ten years he has been the mastermind behind the main real estate projects at his architectural firm, focusing on designing new building complexes and planning urban regeneration. In 2012, he founded Giuseppe Tortato Architects, a new company that continues to develop along the original lines. The underlying theme of his design approach is to combine experimentation with sensitivity to the environment and professional consistency: highly comfortable spaces in sophisticated architectural designs.
For Beni Stabili, he designed the concept of the Green Business Hotel in Milan and for GVA Redilco, the project for the Hôtel Métropole Opéra in Paris, winner of the Hospitality Award 2010.
He has worked as a lecturer in hotel design with the Politecnico in Milan and La Sapienza University in Rome.
The Forgiatura project in Milan has brought him national and international attention. He was the only Italian selected from 40 candidates for the Energy Performance Architecture Award 2013. La Forgiatura received special mention ECO WAN Award Reuse Award 2014 and The Plan Award, category "Old and New"
LA FORGIATURA will be presented at LAUD Warsaw 2015.
The new multi-purpose complex is characterized by a distinctive sign that arises from the culture and history of the original place marrying technology and natural environment, with a strong integration between architecture and landscape.
Located in the north west area of Milan, La Forgiatura rappresented for many years the excellence of Italian and international metallurgical industry. Its regeneration has allowed to upgrade more than 14.000 square meters of existing buildings to which were added 10.000 square meters of new construction, for a total of 7 buildings for office and showroom space.
Thanks to the movement of the ground, in some cases real artificial hills eight meters high, you can access the buildings from various levels, including the roofs, enjoying a unique sensory relationship, given by the alternation of emotions: thanks to green patios, great heights, natural light, a unique relationship between interior and exterior greenery , old and new structures.
In 2015 two very iconic new projects will be completed: the new futuristic company headquarters for Ab Medica on the A8 highway and the Verdemare housing project that is transforming the skyline of Trieste. Shortly, he will be working on new residential and retail projects in Switzerland and China.
PHOTO GALLERY