Biography
POSITION
Senior Partner, Schmidt Hammer Lassen, Denmark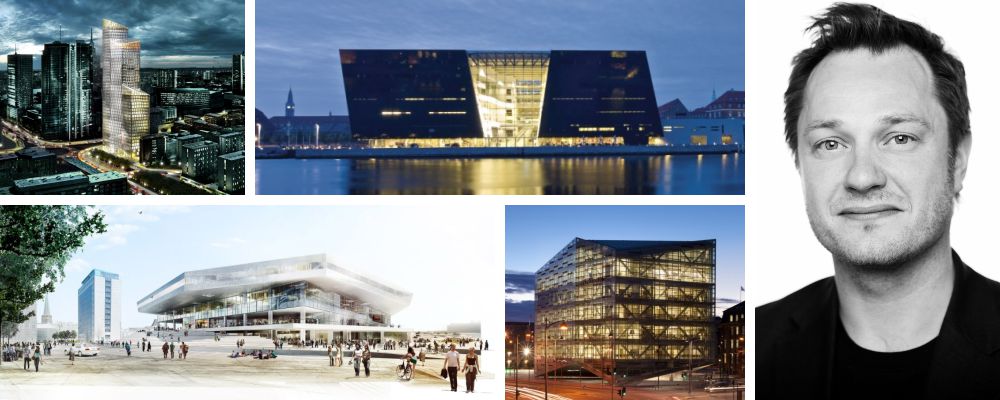 AWARDS
2015 – Commendation, Architectural Review MIPIM Future Project Awards
2013 – World Architecture Festival Awards, shortlisted
2013 – INSIDE Awards, shortlisted
2013 – RIBA National Award
2013 – IABSE Denmark's Structure Award
2012 – RIBA Award, EU category, shortlisted
BIOGRAPHY
Schmidt/hammer/lassen architects is an international architectural firm founded by a group of Danish architects in 1986 in Aarhus, Denmark. It is one of Scandinavia's most recognized architectural practices and currently has offices in Aarhus, Copenhagen, London, Shanghai and Singapore. They are known as designers of high-profile cultural buildings, art galleries, educational complexes and libraries. The practice is deeply rooted in the Scandinavian architectural traditions based on democracy, welfare, aesthetics, light, sustainability and social responsibility.
The company has recently won an international competition to masterplan a 87,000-square-meter area of Skøyen in central Oslo, dubbed Eureka Kvarteret. The multi-phased plan aims to unify the area's connection to the Oslo fjord, nearby transportation hubs and its main street, Hoff, while generating a versatile new skyline that compliments its context.
"By creating a strong and diverse hierarchy consisting of streets, alleys, squares and plazas, we see a future city centre that will become a catalyst for the dense urban development of Skøyen," explains the architect. This reflects the studio's philosophy of their work as a democratic approach to an architecture focused around people, material, space and light.
Projects include the Amazon Court office building in Prague, the City of Westminster College in London, the University of Aberdeen Sir Duncan Rice Library in Scotland and a number of construction projects and masterplans in China. Also DOKK1 Urban Mediaspace in Denmark, Halifax Central Library in Canada, Cathedral of the Northern Lights in Norway, Aberdeen Sir Duncan Rice Library in Scotland and many others.